About GC Associates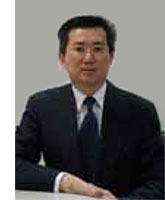 GC & ASSOCIATES PTY LIMITED was formed on 11 November 2005 in Melbourne, Victoria, Australia incorporating the business of Giosserano Chua & Associates Pty Ltd.
The vision of the practice is to set up a professional firm of Accountants, Tax Agents and Business Advisors in the path of providing professional service to various kind of business professions in hope to mutually benefit all parties.
The Principal of the practice is Albert Chua.
Albert has more than 22 years of experience in public practice as an accountant, tax agent and business advisor. He specializes in:
Personal and Business Taxation
GST / VAT
Accounting
Tax Structuring & Planning
Holding a Bachelor degree in Business from Monash University in Melbourne, Victoria, Albert is a registered Tax Agent in Australia and New Zealand. He is a member of numerous professional bodies in his field of expertise that include:
the Institute of Public Accountants, Australia
the International Federation of Accountants
the Tax Institute of Australia
Albert regularly travels to and presents taxation seminars in Singapore, Malaysia and other cities in the Asia Pacific region. He is a regular contributor to the Tax Audit Defense team, providing his clients with valuable advice on analysis, strategies and risk assessment. Multiple appointments and engagements as an advisory board member to the companies of his corporate clients, reflects the trust and respect they have for the advice that he provides them.